When it comes to chain and franchise restaurants, one of the most important ingredients for business success is a dependable team.
Running a franchise restaurant is more than creating great food, it's creating an enjoyable environment that consumers will rave about. 
This is achieved by cultivating a welcoming ambiance, a layout restaurant staff can easily navigate, and coordinating a well-organized team. Of course, in order to achieve a well-oiled machine of a team, great staff is needed. 
This article will act as a guide to staffing franchise restaurants, listing every employee needed and nine tips to help build the best restaurant staff for your establishment. 
What Types of Employees Does Your Restaurant Need?
To run a restaurant efficiently, diverse skill sets are required in the front and back of the house.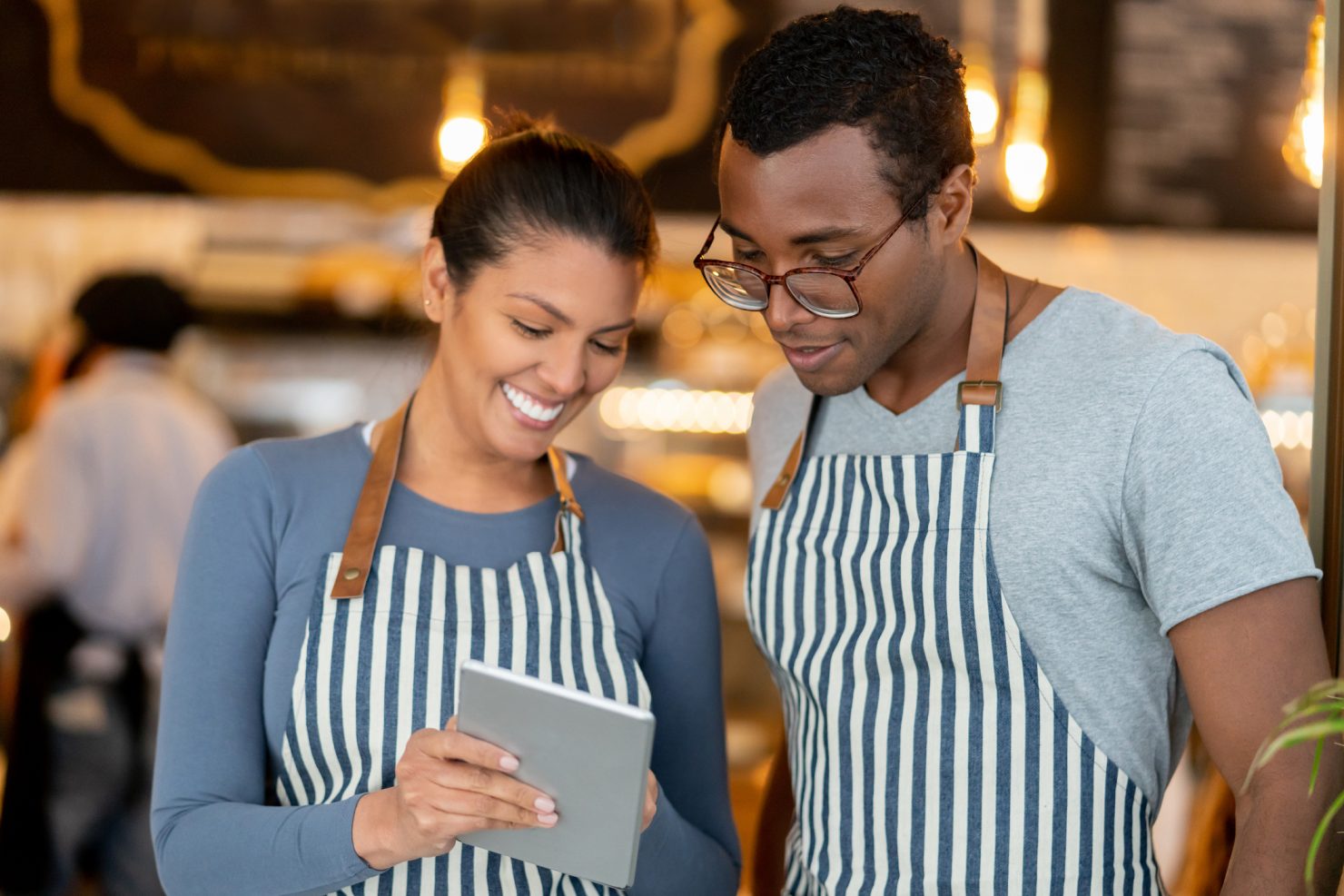 Every restaurant employee is vital to ensure daily operations go off without a hitch; below outlines each staff member needed to create a smooth-operating restaurant.  
Front-of-house restaurant staff
The front-of-house restaurant staff works predominantly with customers.
Floor Manager(s)
Floor managers ensure the front end of your restaurant is running smoothly. They are in charge of staffing and scheduling, bookings, and dining room prep. Floor managers hire, fire, and train front-of-house staff and provide exquisite hospitality to customers. The floor manager works with the kitchen manager to track inventory and deal with suppliers. 
Skills:  
Well-organized
Experience in business management and hospitality 
People management experience
Strong leadership abilities 
Server(s)
Most restaurants require some sort of server(s) in order to operate. The servers of your restaurant have the most customer interaction of any front-of-house staff. They offer great hospitality to customers through recommendations, taking orders, and relaying feedback and special accommodations to the floor manager or back-of-house staff. Servers are the faces of your brand who customers will remember and review.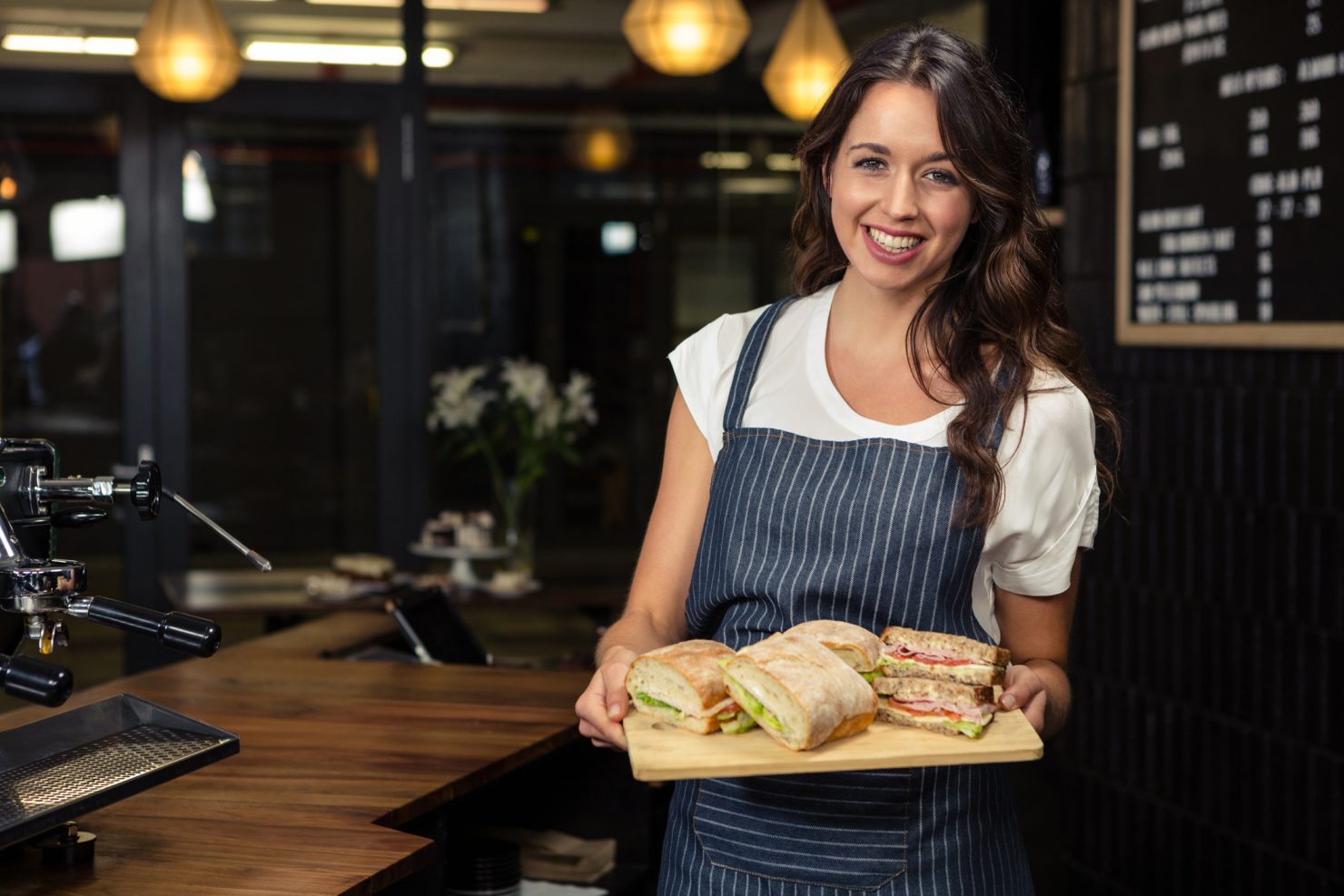 Skills: 
Customer service experience
Ability to multitask and work well under pressure
Memorization and communication skills
Enjoys working within teams
Food Runner(s)
Food Runners deliver the food that has been ordered and prepared. Food runners sort tickets and deliver food to the right tables to relieve servers from the added stress of taking orders and running them out simultaneously. Food runners work with the front and back of the house staff.
Skills: 
Ability to work in a fast-paced environment
Strong attention-to-detail
Customer service skills
Busser 
Similar to food runners, bussers work with the front and back restaurant staff. However, bussers have less customer interaction than any other front-of-house position. Bussers clean tables and reset them to keep the dining room prepared for quick table turnovers.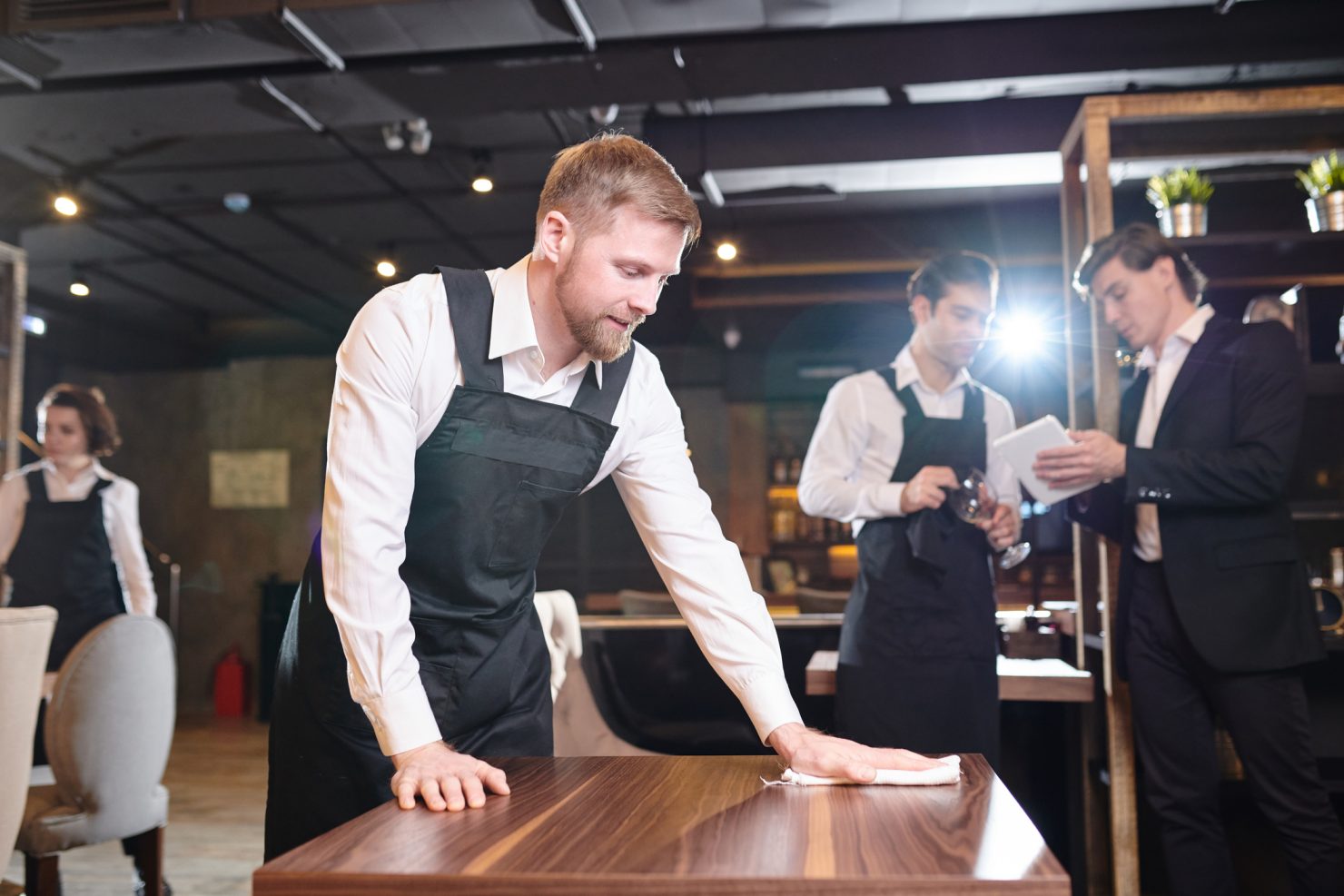 Skills: 
Ability to work in a fast-paced environment
Strong attention-to-detail and ability to anticipate customer needs 
Willingness to get hands dirty
Host 
The host is the first person who interacts with a customer, being the first to welcome them in or speaking with them on the phone. The host seats guests and must have a good comprehension of the reservation booking system and seating layout. They coordinate takeout orders and attend to customers in the waiting area. Hosts wear many hats, helping to prepare the dining room and cleaning as well. 
Skills: 
Great customer service skills
Quick-thinking and decisive
Adaptable
Friendly and personable
Bartender
Bartenders create, and often serve, drinks to customers. They also manage the bar inventory, make knowledgeable recommendations and interact with customers. 
Skills: 
Mixology training and experience
Customer service experience
Strong attention-to-detail
Memorization skills
Back-of-house restaurant staff
While the front-of-house staff deal directly with customers, the back-of-house staff provides the main reason many customers go to a restaurant – a clean establishment to eat great food. 
Chef
The chef conceptualizes the restaurant menu. In addition to inventing delicious dishes that will keep your customers coming back, chefs request inventory and train cooks. The chef works closely with the kitchen manager to communicate all kitchen needs.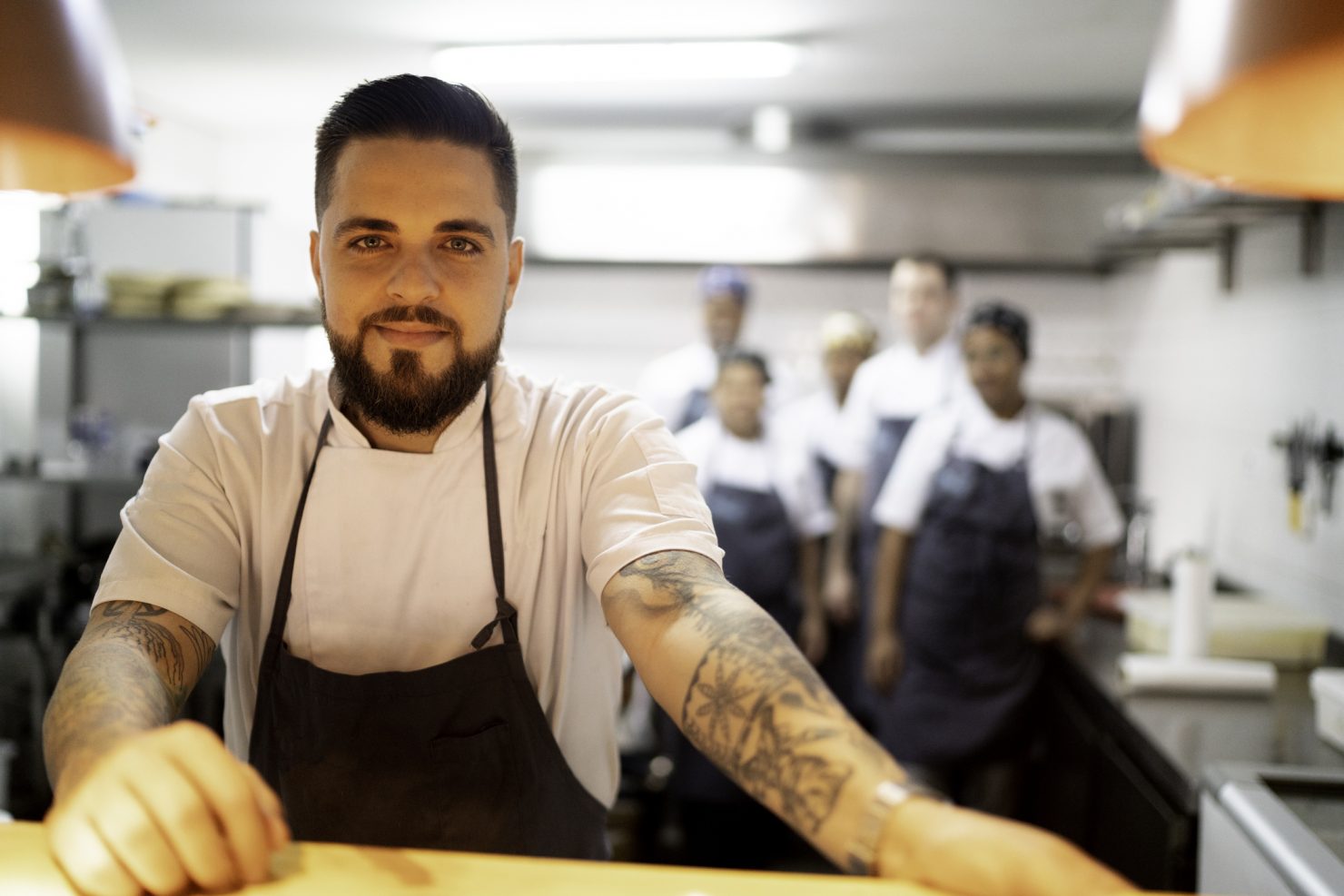 Skills: 
Well-organized and creative
Culinary experience
Leadership skills
Kitchen Manager
The kitchen manager works closely with the chef and floor manager to ensure the front and back of the house are all in sync. They ensure the back of the kitchen is running smoothly from the chef and cooks to the dishwashers. Additionally, they manage and order inventory at the chef's request and schedule, hire, fire, and manage back-of-house staff. 
Skills: 
Strong attention-to-detail and well-organized
Management experience 
Leadership skills
Line Cook
Line cooks assist the head chef in preparing delicious dishes for customers. Each line cook is stationed at a particular prep post and works repetitively preparing the same product to help create a complete dish.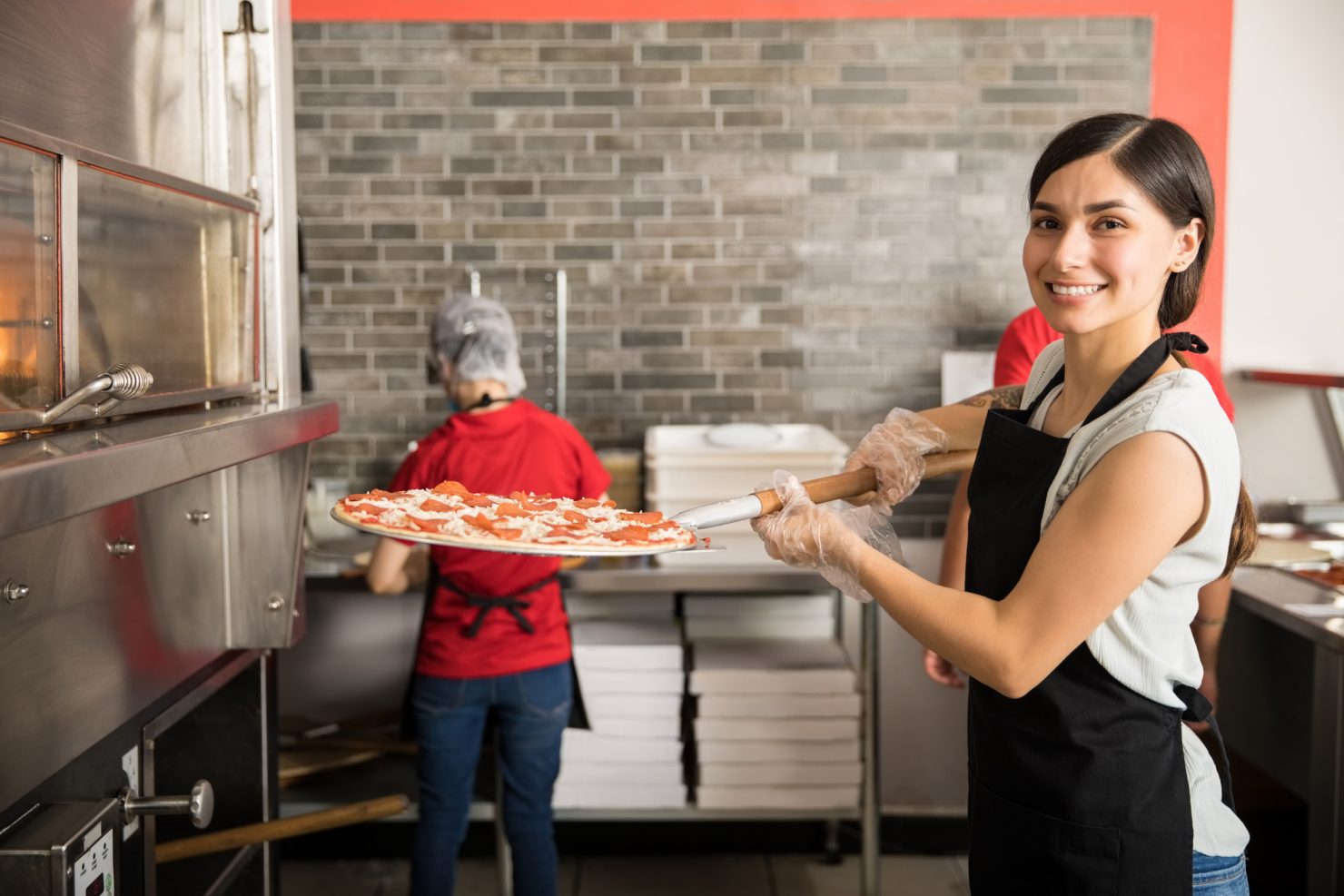 Skills: 
Back-of-house experience 
Ability to concentrate on repetitive work
Strong attention-to-detail 
Dishwasher
Dishwashers clean all dirty dishes, silverware, napkins, kitchen equipment, and floors. Dishwashers speed up the dish cleaning process, cleaning and drying dishes quicker than an actual dishwasher machine.
Skills: 
Willingness to get hands dirty
Ability to concentrate on repetitive work
Ability to work in a fast-paced environment
9 Tips for Building a Great Restaurant Staff
Now that you have a list of each restaurant staff member you'll likely need, we'll cover nine tips to help you find the best restaurant staff. 
Job Board Sites
Job board sites are the most common place people look when searching for a job, because they are easily filtered and well-organized. Posting on a job board is one of the best and easiest ways to be seen in today's market. 
Make sure you add filters into your job listing and outline what the role requires. Additionally, write an inspiring restaurant mission statement that will make job seekers want to join your restaurant. Share who your business is, giving a better idea of your working environment. 
Referrals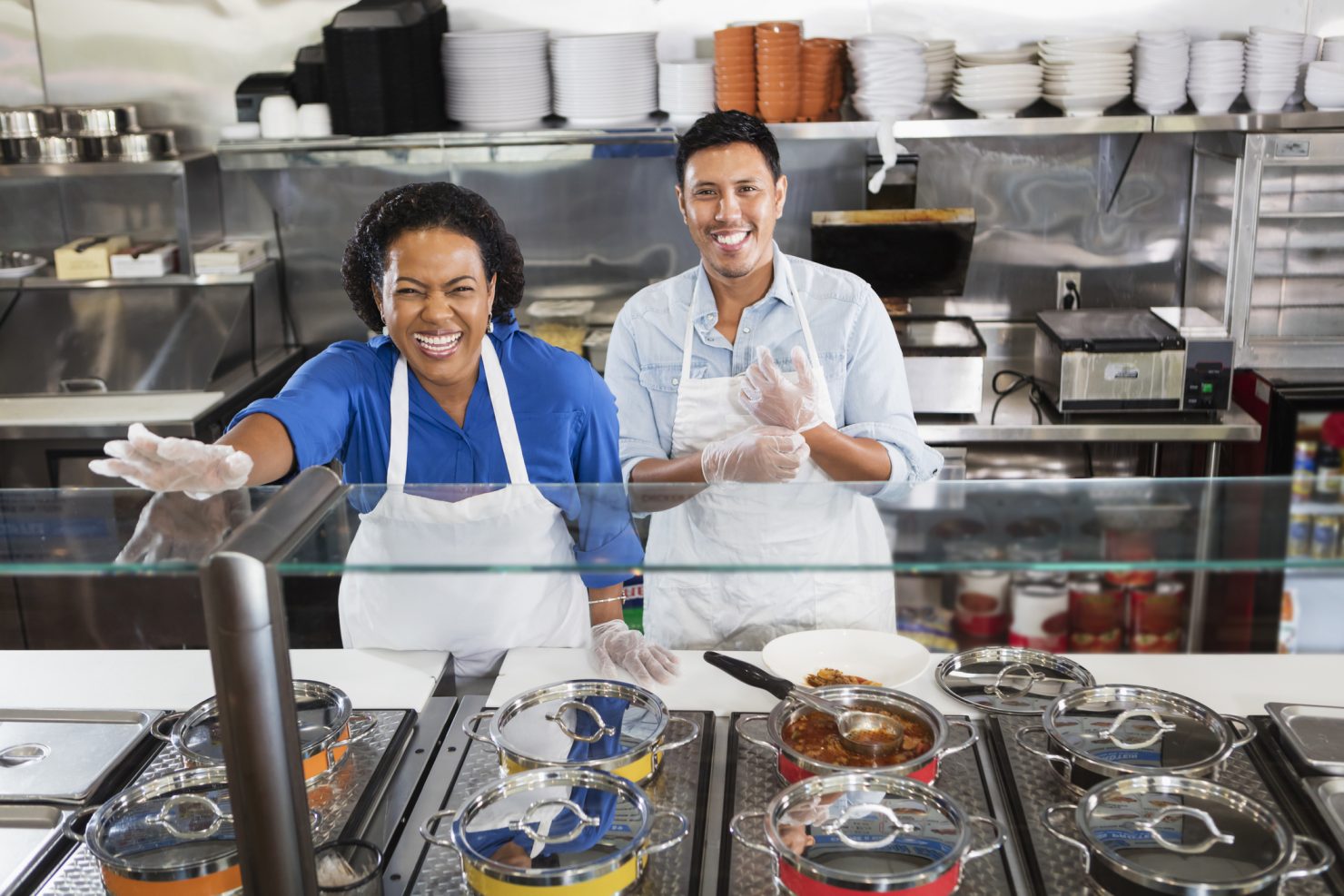 When a new position opens at your restaurant, one of the best ways to find good prospects is to ask employees to refer someone that they think would add value to the team. A referral means that your employee vouched for that person and believes they will be a great addition to the staff. 
Create List of Must-Have Qualities
When searching for a new employee, know what you are looking for in someone applying for the position. Create a list of qualities that you require for someone to succeed in this position. Include a shortlist of these qualities in your job listing to show job seekers what you're looking for. 
Prepare Interview Questions
Going into an interview, the interviewee and the interviewer should be well prepared. Consider the must-have qualities and job details and work environment – build specific restaurant interview questions that will allow you to better judge whether a candidate will be a good addition to the team. 
Have a Quality Onboarding Process
Once you find the perfect candidate(s), having a quality onboarding process is important to train your new employees and prevent errors that can impact customer reviews.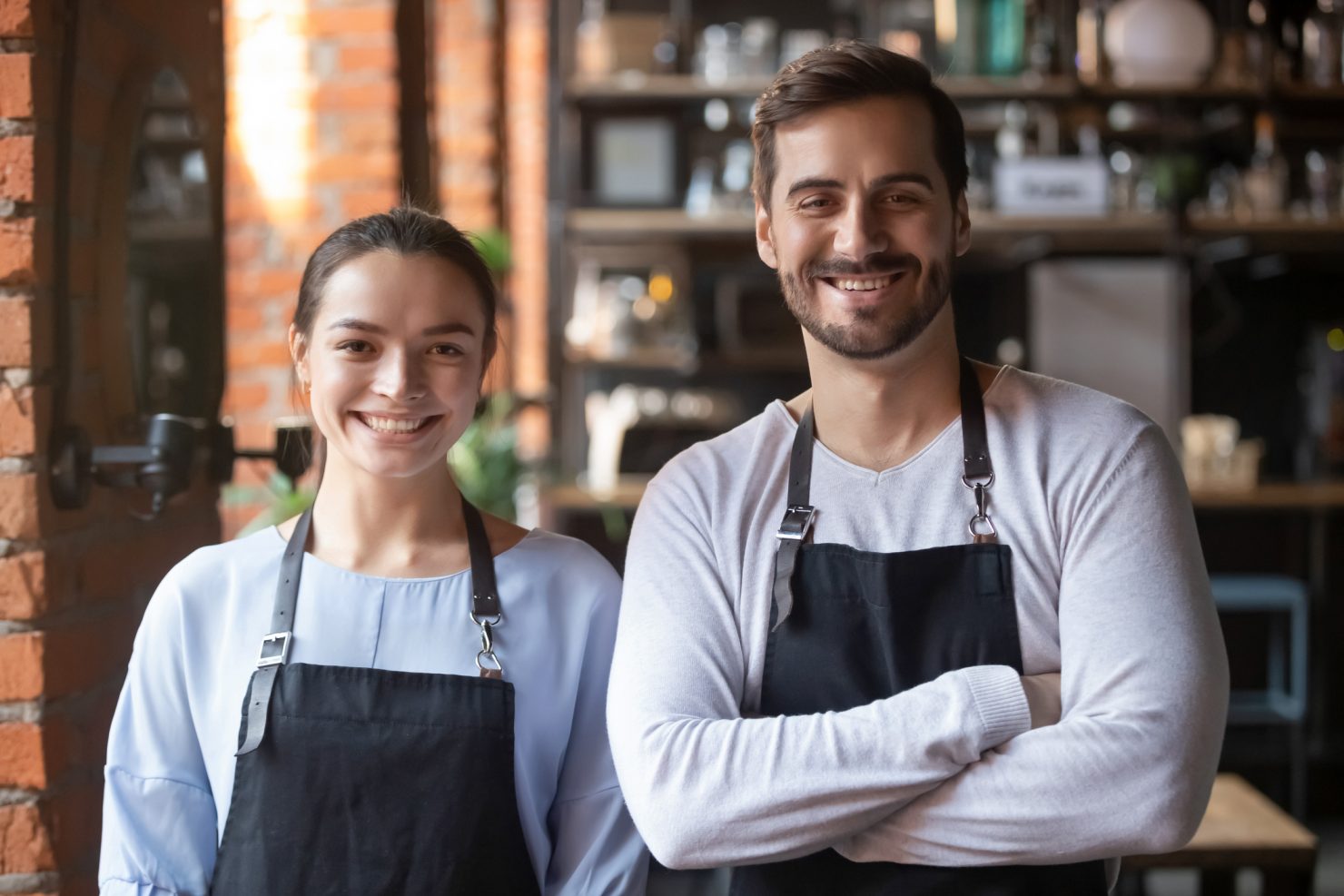 While quality onboarding positively impacts business, it also creates a more enjoyable work environment for new employees who are likely nervous. This creates a great image for your restaurant as an employer – and who doesn't want that?
Repeat Your Restaurant's Mission
Ensure every employee knows your restaurant's mission and is on the same page as you and the rest of the staff. In order to maintain a consistent restaurant brand and fulfill long-term and short-term goals, every member must do their part and work to achieve those goals – maintaining your mission. 
Lead by Example
As a restaurant owner or manager, you are the team leader and the rest of the staff will look to you and follow your lead at work. 
For example, if you always have your phone on you, your host may find it okay to have theirs on them too. Show your staff appropriate work behavior by being an example of that behavior yourself. 
Invest in Your Staff
It costs more to hire new employees than to invest in current employees. So, invest in your staff with training programs, employee wellbeing initiatives, and social events.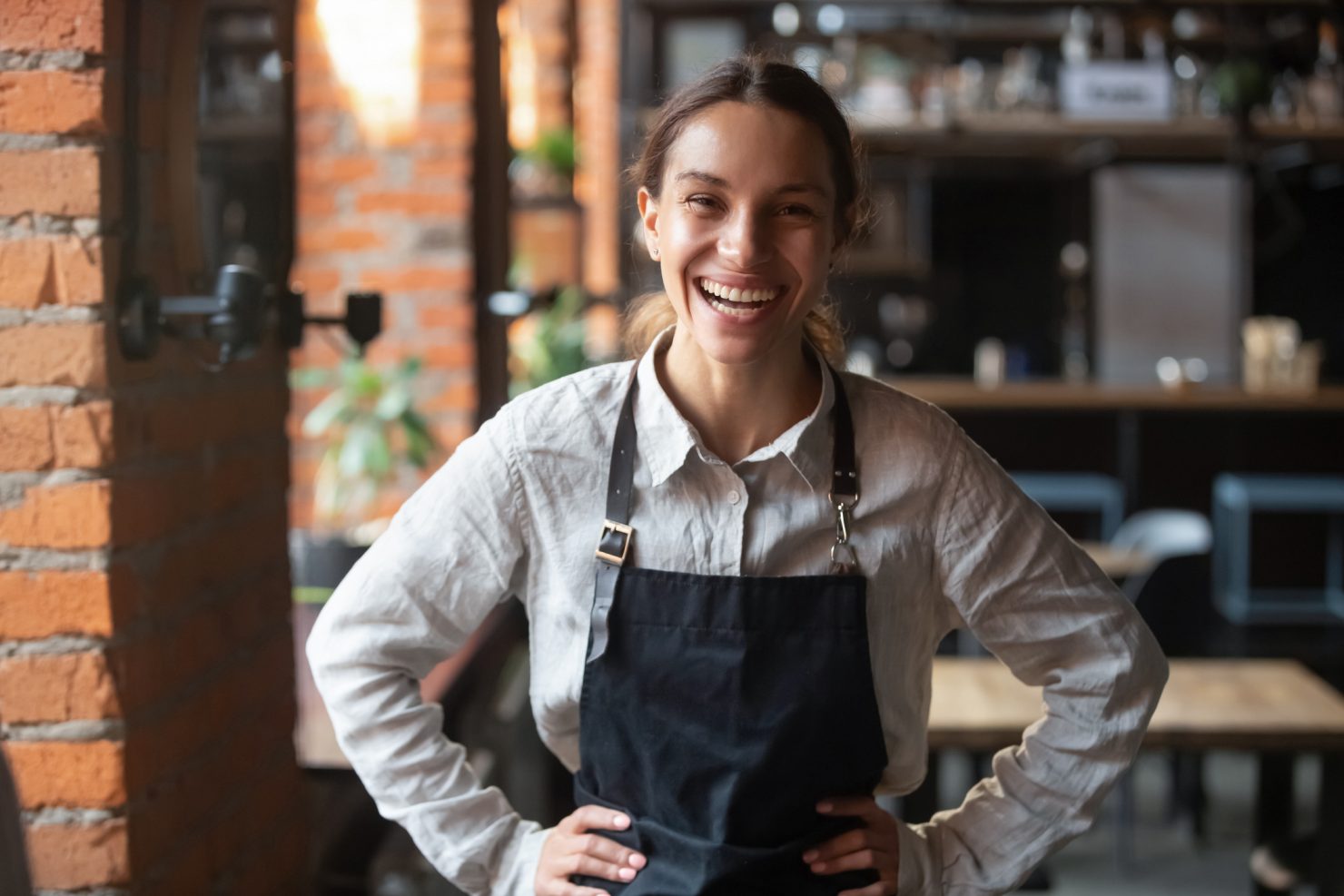 The more appreciated a restaurant employee feels, the harder they will work and the longer they will stay. Investments big and small matter to your employees and make you a better employer. 
Have Respectable Pay and Benefits
The restaurant industry is known for its minimal wages. Even if you can get away with paying restaurant employees minimum wage, be realistic on their worth to your restaurant. 
Offering fair pay and benefits to your employees decreases employee turnover and, again, makes your restaurant a better employer. Having a bad employer reputation will make it harder to find the best quality staffers. 
Staffing Your Restaurant 
Staffing a restaurant is not easy – it requires extensive research and employee vetting to ensure your restaurant employees will constantly uphold your restaurant's mission. 
When staffing your restaurant, this ultimate guide should act as a starting point to help your restaurant find ideal candidates who will be happy to join your team and stay for a while.