​Identifying and removing obstacles that prevent access to opportunity in the workplace is one of the focus areas at the Society for Human Resource Management INCLUSION 2020 virtual conference being held this week.
Leaders from Kelly, The Dow Chemical Co., Kenzie Academy and Lumina Foundation will address how employers can create a more inclusive environment by removing hiring barriers at a 1 p.m. panel session Oct. 20.
Peter Quigley, president and CEO of global workforce solutions company Kelly and one of those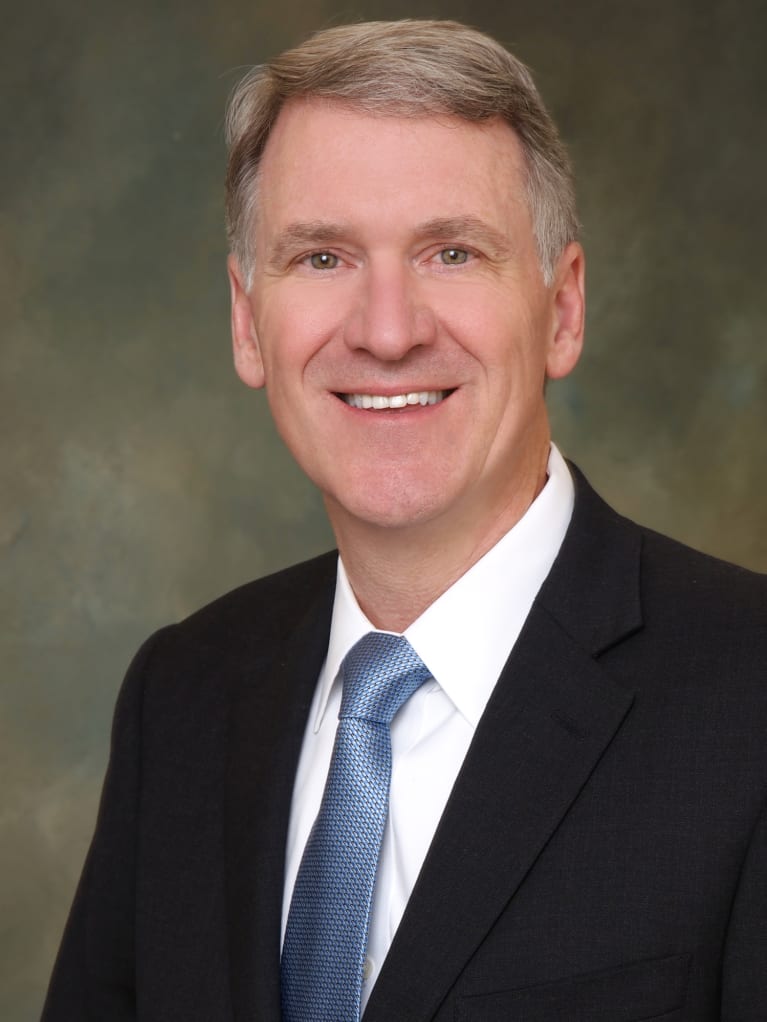 executives leading the initiative, discussed with SHRM Online the HR policies and processes that commonly block access to employment opportunities and what his company is doing to address those.
SHRM Online: What are the most common barriers preventing equitable access to opportunity in the workplace?
Quigley: Kelly has a proud and ongoing history of connecting people to work that enriches their lives. It's our purpose, and it drives everything we do. Unfortunately, we're seeing far too many unjust and outdated barriers in today's labor market. These barriers rob people of opportunity and upward mobility every day. They prevent those with criminal histories from finding work, hold back those who can't pursue a bachelor's degree, and discriminate against neurodiverse and other underrepresented talent.
The unfortunate reality is that these barriers are rarely challenged. So, we are stepping up and we won't consider this work done until our employment system works for all people. We are raising the volume on these topics and are driving change that will benefit the people and employers Kelly serves. Together, we will tackle barriers to work and turn what has become an unfairly rigged employment system into one that is equitable, inclusive, accessible and full of opportunity for significantly more people.
SHRM Online: What can HR do to accomplish that?
Quigley: Unjust barriers to work make it difficult, even impossible, for many to reach their full potential. These barriers are built into outdated regulations and hiring systems that are rarely challenged. HR professionals can join Kelly in standing up for what's right by revisiting company hiring practices so the dignity of work can be within reach for everyone. For example, Kelly is working toward a partnership with the SHRM Foundation to provide powerful resources and valuable trainings that empower HR managers to be more judicious and less biased in hiring those with a criminal history.
Human resources teams can also rally partners to push for concrete changes to outdated laws and regulations. Company leaders should boldly speak up against those who stand in the way of equity, inclusion and opportunity for all. Let's take a stand together; commit to action; and hold each other accountable for delivering results that improve lives, families and communities.
SHRM Online: What are some examples of what Kelly has done to remove barriers and create a more inclusive environment?
Quigley: Kelly is uniquely positioned to play a pivotal role in removing unjust barriers to work, and we intend to be a catalyst for change. We operate in a space that's at the very center of supply and demand in our labor market. We identify and recruit talented people, and we connect them to employers that have workforce needs. We're on both sides of the coin, and that puts us in a position to understand, collaborate and act upon the unjust barriers holding people back.
We are reviewing our own hiring practices and are encouraging like-minded clients, leaders and organizations to join us in this vitally important work. One action we're taking is removing the salary history from our internal employment applications to narrow or eliminate pay differences between men and women. Additionally, we're removing criminal history questions and updating our policy around minor drug offenses—specifically marijuana convictions—to allow more people with few or low-level criminal offenses greater opportunity to access work within our company. We are also leveraging technology to remove potential and unintended bias from job posting language.
Kelly also joined CEO Action for Diversity and Inclusion, the largest CEO-driven business commitment to advance diversity and inclusion within the workplace. Kelly has a global Inclusion Council and affinity groups for Black, Latinx, LGBTQ, female and Millennial employees.
SHRM Online: What are some things Kelly has done to improve workplace racial equity?
Quigley: The employment system is riddled with injustice that disproportionally impacts many of our most underserved and vulnerable populations. These barriers lead to millions getting stuck in poverty, battling against an unfairly rigged employment system and losing hope.
Today, 1 in 3 adults in America has a criminal record and Black and Hispanic people are overrepresented in our criminal justice system. We are hopeful to partner with the SHRM Foundation in order to bring criminal history barriers to the forefront of HR and set a path for numerous organizations to actively rethink outdated policies and practices. As we open more doors to employment for people with criminal histories, our modern workforce will become more inclusive and equitable.
While our national rate for education attainment beyond high school is roughly 51 percent, only 24 percent of Hispanic people and 31 percent of Black people have education beyond high school. Kelly and Lumina Foundation are both working to reduce long-held biases that incorrectly favor candidates with a bachelor's degree over those who hold other high-quality credentials of value in today's labor market. We are also newly engaged with the Detroit Regional Talent Compact, working with community, business and academic leaders to improve the region's access to post-high-school educational credentials and reduce equity gaps. As we create more opportunities for people to access quality education credentials of all types, we will open doors for greater inclusion and equity at work while allowing all people to thrive professionally and personally.