​The death of George Floyd Jr., a Black man who died when a white police officer knelt on his neck for nearly nine minutes on May 25, ignited protests, social upheaval and a call for racial justice. Philonise and Rodney Floyd, George Floyd's brothers, talked about their experiences as Black men in the workplace—and the need to treat everyone with fairness and respect—during Monday's opening general session of the Society for Human Resource Management's (SHRM's) Inclusion 2020 virtual experience.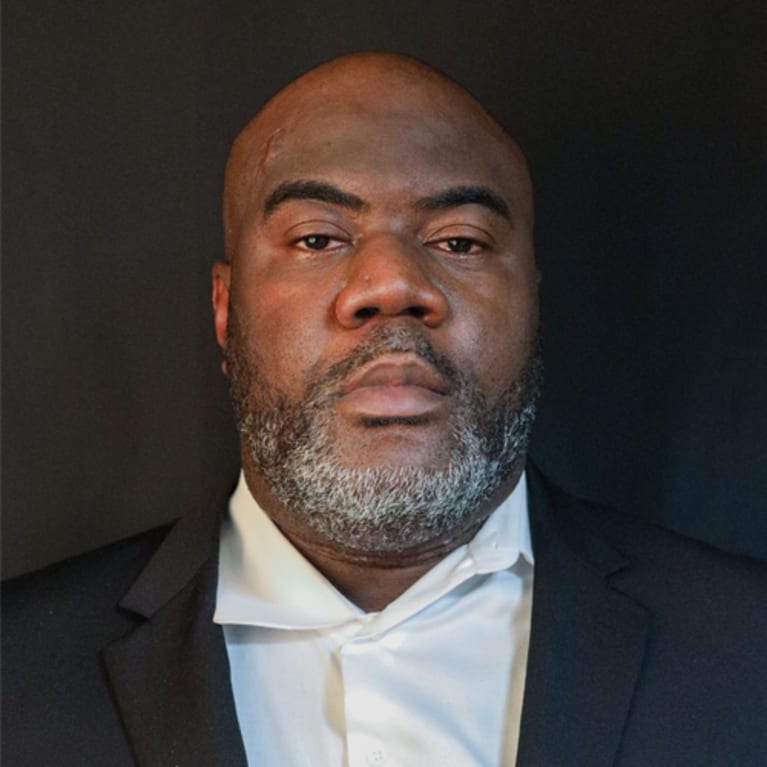 During the session, "Lessons from a Life Cut Short," Rodney Floyd recalled experiencing discrimination as a Black worker at a mom-and-pop security company. There he and his brother routinely were given assignments that paid $16 and $17 an hour while white employees were given assignments that paid $25 an hour.
He also shared that while working at an airport, he was out of sight but within earshot when he overheard a white police officer ranting about Black people to a Hispanic employee the officer thought was white.
" 'They just need to kill each other, do something, die,' " Floyd said, relating the man's words. " 'I'm tired of seeing them on the streets. I'm tired of seeing them when I go places.' "
SHRM President and Chief Executive Officer Johnny C. Taylor, Jr., SHRM-SCP, who moderated the conversation with the Floyd brothers, noted that recent SHRM research found that 35 percent of Black workers in the U.S. feel that racial and ethnic discrimination exists in their workplace.
"We talk about the term 'microaggressions' … but you're describing big-time, in-your-face aggressions," Taylor said. "This is not unconscious bias. This is real, and people are experiencing this in 2020. You are confirming exactly what our [SHRM] research tells us."
Philonise Floyd recalled how, as a truck driver, he was treated differently than white drivers and was often given jobs that required him to wait around all day. While the job paid $18 per hour for the first two hours, Floyd said, "if you [had] to sit there the whole entire day, they [paid] you $30 for the whole day." Meanwhile, white drivers often were given better-paying jobs.
At a manufacturer where he was a manager, Rodney Floyd worked directly with a team of Black employees who developed into what he described as a happy, cohesive and highly productive unit. A new supervisor soon undermined the process that had resulted in the team's success, Floyd said. He also discovered other teams were taking credit for his group's work—something the supervisor refused to believe was happening.  
It underscores, Taylor noted, the important role people managers play in establishing a respectful and fair work environment. He referenced SHRM's recently launched People Manager Qualification, which can help people develop the skills they need to successfully manage their teams, including educating them on how their actions as managers may be creating hostile work environments.
Taylor also pointed to Together Forward @Work, a groundbreaking SHRM initiative addressing racial injustice and all forms of discrimination. One of the first steps to creating an inclusive work environment is having the courage to have workplace conversations that are uncomfortable but civil and respectful, Taylor said at a recent summit hosted by CNBC.  
"You can't fix things if you can't talk about it. That's why this conversation with you is important," Taylor told the Floyd brothers.
Rodney Floyd spoke with admiration about a longtime shop foreman who was welcoming to everyone and took time to train and know the people he managed, creating unity in the process. He made people feel comfortable even as he encouraged serious race-related questions among workers and promoted honest conversations.
One day the foreman asked an employee outright if he liked Black people, Rodney Floyd said.
"[The foreman said,] 'No, seriously, we have to have a conversation because I want all my workers on the same page.' … He brought so much unity. HR and everybody loved this guy."
Taylor noted, "If we can identify those people managers and bring them into the workplace, and HR can recruit people like that with that skill set and the skill to have those uncomfortable conversations, we can make the world such a better place."