​HR professionals looking to hire people who are trained in cybersecurity can turn to a new resource—graduates of NSITE's Cisco Academy training program. The 40-week initiative works with job seekers who are blind or visually impaired and instructs them virtually on how to install, configure and troubleshoot networks using Cisco products.
NSITE is a talent management provider that works with visually impaired job seekers. The new training program is the first Cisco Academy in the U.S. adapted to the learning styles of people who are blind. The academy is funded under a $95,700 two-year grant from the Mitsubishi Electric America Foundation (MEAF). Geared primarily to people ages 18-26, the program includes instruction in soft skills such as communication and leadership. Candidates who successfully complete the training become Cisco Certified Network Associates.
Most participants come from state vocational rehabilitation referrals, and the program is free for them.
"When we launched NSITE this year, we made a commitment to provide solutions for employers and job seekers alike," said Kevin Lynch, president and CEO of the National Industries for the Blind, NSITE's umbrella organization. "The Cisco Academy is going to lead to real career opportunities and growth for an entire group of overlooked Americans," he said in a statement announcing the grant.
Individuals who are blind or visually impaired are an often-untapped source of talent, noted Jonathan Lucus, head of NSITE. He cited U.S. Bureau of Labor Statistics' Current Population Survey that found nearly 70 percent of working-age Americans who are blind are not employed. 
Lucus pointed out that in the first round of test scores in February, participants in Cisco's program achieved an average score of 94.5 out of 100.
"Why would we leave talented people on the sidelines? It just doesn't make sense," he said.
The experience levels of people in the pilot program range from entry-level to those needing certification to advance to the next level in their careers. NSITE plans to create internships for participants after they complete the program. Participants also will receive help with resume writing, preparing for interviews and finding jobs.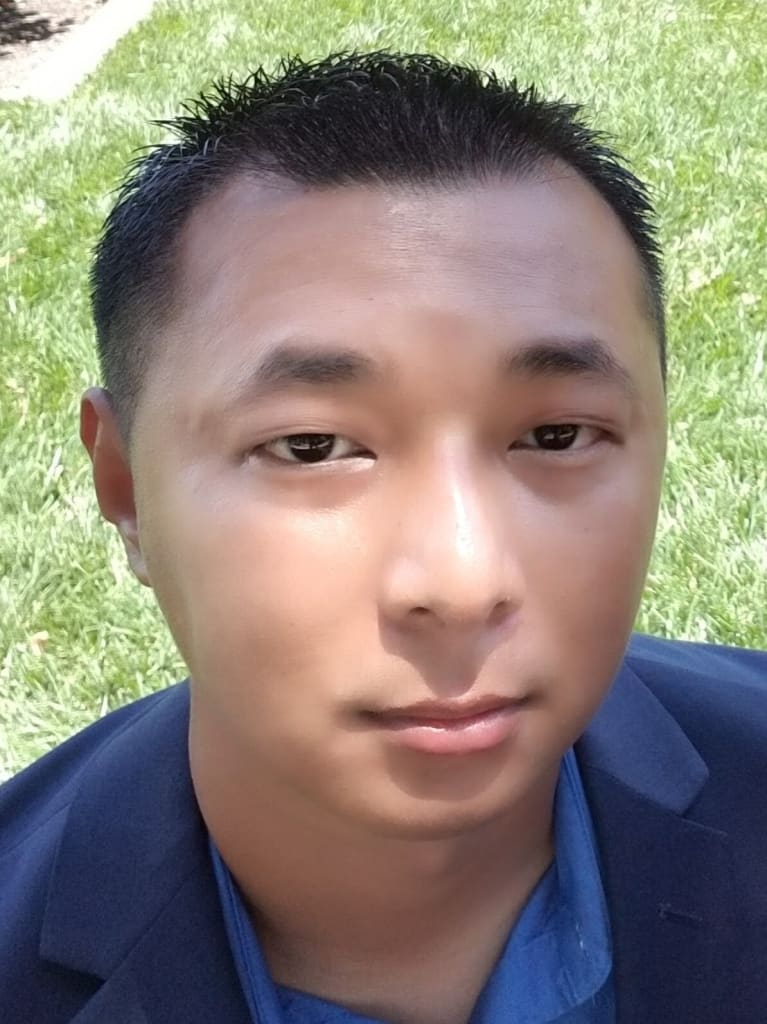 Bona Son, 39, lives in Stockton, Calif., and spends 16 hours a week in Cisco's pilot program while also working as a case investigator/contact tracer at the Valley Center for the Blind in Fresno. He reduced his workweek to 25 hours to have time to attend the pilot program.
His training, which concludes in September, includes 10 hours of lab work per week involving cybersecurity simulations with related quizzes and exams, plus six hours of remote, instructor-led classes. 
This is the first IT academy training for Son, who has earned certifications in CompTIA A+, Network+ and Security+; an associate degree in computer science; and a bachelor's degree in management information systems. He also has several years of experience working in IT but no cybersecurity training. He hopes this experience will lead to a role working at a security operations center where he can help protect an organization on a grand scale.
"There are so many pathways in IT, but there was going to be a demand [for cybersecurity]," he said. "This is something I plan to retire in. … I want to be a part of [this] and put in my dedication and time to the training."
Some NSITE students already have cybersecurity backgrounds but undergo training to be certified after losing their sight to degenerative diseases.
"We're able to help people fast-track their careers," Lucus said, noting that the MEAF-funded program is the latest in the training NSITE offers. A man in his 20s who is in the pilot program already received a job offer paying a six-figure salary, he said. "I think a lot of employers may not realize they are missing out on a whole area of expertise and talent they are not tapping into."
One reason may be that some employers think accommodations for blind or visually impaired individuals are costly or complicated, but that is not the case, according to Lucus. Providing accessibility may be as simple as installing a magnifier app or certain computer software, such as JAWS, a verbal screen reader produced by Freedom Scientifics' Blind and Low Vision Group that helps those who can't see screen content or navigate a mouse. Son, who has been legally blind since birth, uses JAWS and ZoomText, a screen magnification software system.
NSITE wants to establish internships with employers for students after they earn their certification.
"However, a company may decide they'd rather hire them outright," Lucus said.
Participants in the pilot program include racial minorities. There are no female students, "but that is something we're paying close attention to," Lucus said. "We understand how hard it is for women, in general, to get into the IT industry."
There are plans to start a second cohort in the late spring or early summer of 2021.
"We've got something that's going to help [employers'] bottom line and make you competitive," Lucus said of the training program. "I can't emphasize [enough] how talented these people are."