​The COVID-19 pandemic has harmed a disproportionate number of women, minorities, older workers and people with disabilities, the president and chief executive officer of the Society for Human Resource Management (SHRM) told members of the U.S. Equal Employment Opportunity Commission (EEOC) during a hearing on April 28.
Johnny C. Taylor, Jr., SHRM-SCP, said EEOC guidance and additional resources will help employers eliminate some of the negative effects on those who have been hit especially hard in the last year.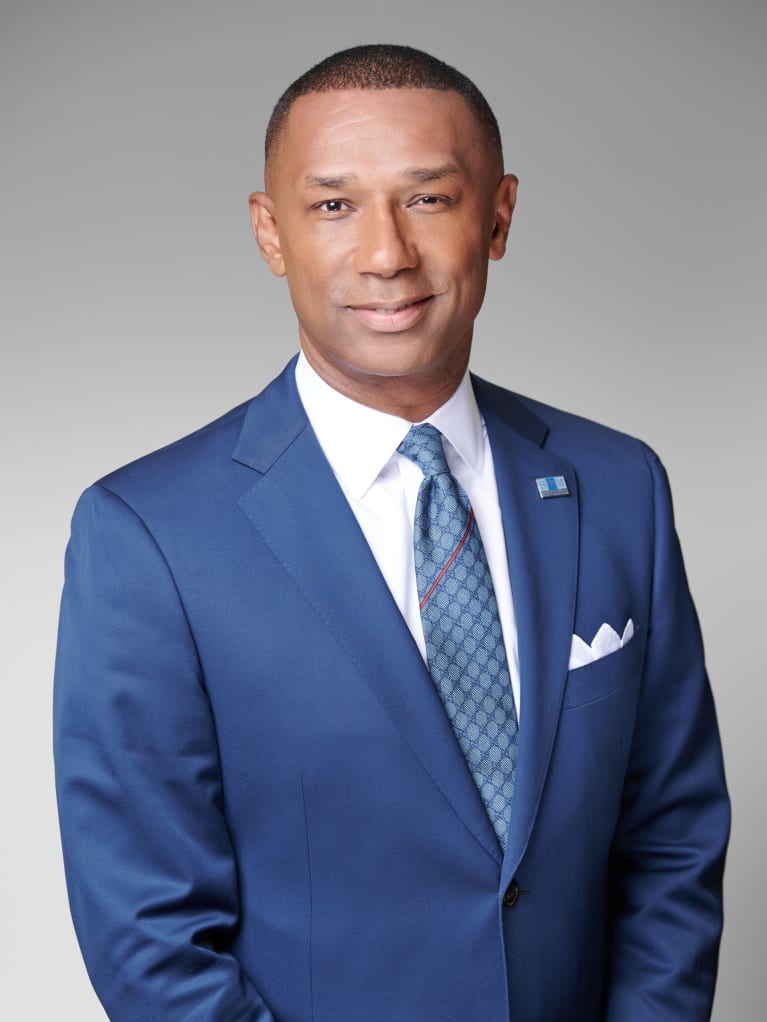 Taylor was among a six-member virtual panel appearing before the EEOC to talk about the civil rights implications of COVID-19. The pandemic's effect cannot be overstated, he said.
SHRM research found those considered "front-line workers," "essential workers" or "front-line essential workers" are predominantly women—specifically, women of color. Women of color make up more than eight in 10 home health aides, personal care aides and nursing assistants. In fact, women of color represent:
93 percent of childcare workers.
77 percent of clothing, shoe-store cashiers and salespeople.
70 percent of waiters and waitresses.
66 percent of grocery store cashiers/salespeople.
"More than 2.3 million women have left the workforce," he said, and more than 1 in 5 employees in the United States know a woman who has voluntarily left the workforce during the pandemic because of caregiving responsibilities.
He also asked the EEOC to clarify and provide timely guidance on safeguarding the health of all workers, including those who are and are not vaccinated.
"Employers are in urgent need of guidance as they devise their return-to-workplace strategies," he noted. "We want to do the right thing but we're relying on your guidance."
Employer incentives can encourage vaccination, he told commissioners. Incentives could be paid time off or  transportation to receive the vaccine, onsite vaccinations, gift cards, or employer merchandise such as mugs or T-shirts.
In his formal comments submitted to the commission, Taylor pointed to research from The Commonwealth Fund found that as of July 2020, 13 percent of older workers had lost their jobs during the pandemic. The percentage was higher—19 percent—among older workers of Asian and Hispanic or Latino descent.
Meanwhile, 38 percent of people with disabilities reported being laid off, furloughed or forced to shut down their business due to the pandemic, while 67 percent expect to experience acute economic insecurity over the next year, according to a study conducted by the Global Disability Inclusion. 
Panelist Fatima Goss Graves, president and CEO of the National Women's Law Center in Washington, D.C., shared "deep worries of retaliation" toward marginalized groups.
Based on information her organization has gathered, "the pandemic … created an opportunity for increased sexual harassment and related retaliation" against those who reported that harassment. 
"The pandemic cannot continue to be used [as] an excuse to sweep harassment under the rug, increase retaliation, and silence workers," she said in prepared remarks.
Asked by commission chair Charlotte A. Burrows how the EEOC could aid employers in addressing retaliation, Taylor said it would be helpful to receive guidance on what retaliation looks like and how "employers and employees can avail themselves of investigation and enforcement."  
"None of us want to know we have managers who retaliate against employees," he said. 
Taylor stressed the importance of an empathetic workplace culture.
"While the EEOC will go a long way to address [these issues], … at the end of the day it is empathy that keeps us all doing the right thing. … It's a business skill and correlates to employee engagement and inclusion. Empathetic workplace cultures perform the best."
Other panelists appearing with Taylor were:
A second six-member panel offered additional comment later during the hearing. The EEOC will post a recording and transcript of the hearing at www.eeoc.gov.