​National Coming Out Day is observed on Oct. 11 to support lesbian, gay, bisexual, transgender and queer (LGBTQ+) people "coming out of the closet" and being their authentic selves in public, with friends and family, and at work.
The driving belief behind the day of awareness is that as more people reveal their identity and more people know someone who is LGBTQ+, homophobic stereotypes will be dispelled.
Nearly half of LGBTQ+ workers say they are closeted at work, according to the Human Rights Campaign. The top reasons for not being open at work include fear of being stereotyped, not wanting to make people uncomfortable and concern over losing relationships among colleagues.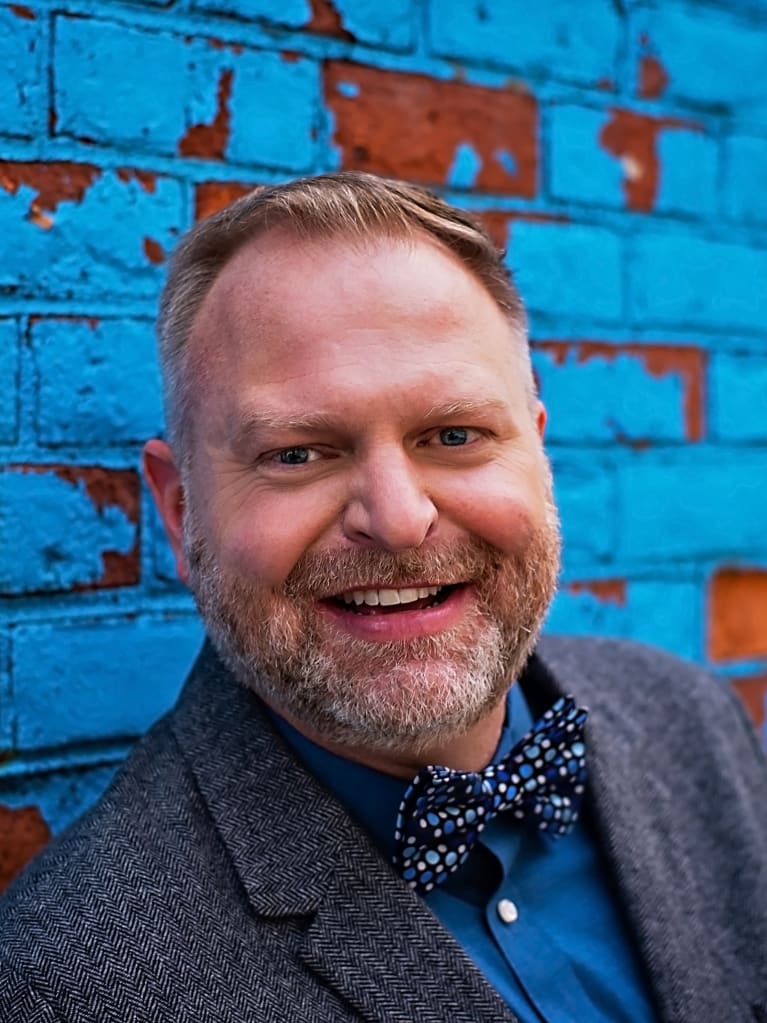 Brian McComak, a diversity, equity and inclusion consultant; speaker; and author, spoke with
SHRM Online about his early experiences coming out at work. He also addressed the power of LGBTQ+ representation in an organization, and how much has changed—and not changed—for people making the decision to come out in the 25 years since he first did so.
McComak is the founder and CEO of
Hummingbird Humanity, a consulting firm that cultivates and champions inclusive workplace cultures and leadership.

SHRM Online: Tell me about your first experience coming out at work.
McComak: I came out at 21 years old, and then went back in the closet at age 24. People need to understand that coming out is an ongoing process. It is not a one-time event, but is repeated many times throughout a career, sometimes several times a day. It's something that those of us who have an invisible story to tell make a choice about sharing with each new employer, each new colleague we meet.
The first time I came out at work, I was working for AMC Theatres in operations. I worked with a wonderful group of people there, and I began to tell them that I was gay. My co-workers were very supportive, which I think is a typical experience in service industry environments.
Eventually I decided I wanted to change careers, so I went back to school and got a master's degree in human resources and change management. A day before my 25th birthday, I started a new corporate HR job at Red Lobster. When I walked in that first day, I went back in the closet. I wasn't sure that being out in a corporate environment would be accepted. At lunch, on my first day, someone asked me if I had a girlfriend. A simple question, but it sparked a collection of questions I had to answer internally. Do I come out? Is it safe to come out? Will they accept me? Will it affect my job and my career? I chose to say "no" and brushed off the question, keeping that part of myself hidden.
A week later, I was talking with my new boss who mentioned his husband. "Wow," I thought, "he just came out to me." Feeling safe to do so, I came out to him and then learned there were many members of the LGBTQ+ community at the company.
My corporate career started with that allyship and support. From then on, it was something I decided I wanted to make sure I shared about myself when I was exploring my career. I wanted to always be in places where I could be myself.

CREATE LASTING IMPACT IN THE WORKPLACE
Join us at the

SHRM INCLUSION 2021 conference Oct. 25-27 in Austin, Texas, for three engaging days of learning and networking. You will get the tools, best practices and actionable solutions you need to build a more diverse, equitable and inclusive workplace.
Register Now

SHRM Online: How powerful is it to know that leaders at an organization are out?
McComak: Very powerful. Representation matters. Being able to see out successful leaders at the company when I was starting my career was a big deal to me. It meant a lot having an out manager who helped me come out and to know that it was OK to be me.
It made me feel that not only could I be accepted but also successful. I recommend employers reframe the concept of "representation matters," to demonstrate their commitment to inclusion. Most of us think of representation as having people with different lived experiences or identities at the company, or in leadership positions, but [it is] also how you bring representation to life through everything you do. How to make people feel included in your culture and business decisions.


SHRM Online: To help with awareness, can you tell me what it feels like for those still grappling with this decision to come out?
McComak: There is a moment where you are having a conversation with a co-worker or your boss, and then someone asks about your significant other or what you're doing on the weekend. When that moment happens, you think "Should I come out?" and "Will I be accepted?"
And we run through that list every time we meet someone new. That's exhausting. But once you start to share your story, you release control of it. You've leaned into vulnerability and let go of control, and that can be scary. But I think by sharing our stories, we take away the power of negative emotions like fear or shame. Being seen, being visible, being out, helps us and helps others who need to know they are not alone.
I also want to acknowledge that as a cisgender white man, I also have privilege. That means that the color of my skin didn't pose a barrier to me from moving up in my career. That doesn't mean I didn't work hard. But doors were not closed to me based on the color of my skin. So, the choice to come out is underscored by the fact that I know I have other opportunities should my identity not be received well. When I think about members of the LGBTQ+ community who are the most marginalized—black transgender women—I would offer that there is a greater risk to coming out.

SHRM Online: How much easier has it become to come out at work since you began working 25 years ago?
McComak: It
has gotten better, but not for all. I remember a few years ago, while working as a diversity and inclusion leader at Tapestry [the parent company of Coach, Kate Spade and Stuart Weitzman luxury brands], I was leading a conversation about what we were going to do that year to celebrate Pride. I was the only gay cisgender white man in the room. The other members of the committee were queer people of color, or transgender or nonbinary, or gay women. I asked, "What do you want to do this year?" And they said they really want to celebrate the other letters, the other identities of the LGBTQ+ community, meaning that the work that has largely happened so far has created opportunity and acceptance for cisgender gay white men. That was a powerful moment for me, to realize that gap.
So yes, a lot of positive work has happened over the years, to create workplaces that are more welcoming and open to members of the LGBTQ+ community, but there's more work to do.
I should also say, that when I would have conversations with the CHRO at Tapestry to talk about creating safe spaces at the company, it felt like we had mainly achieved our goal in the New York City office, and we wanted to be sure everyone at the company, and around the globe, had that same experience. Large multistate and multinational companies also need to make sure that in places that aren't as progressive as New York City, every employee at every location also feels safe and included.