​The 2022 SHRMLabs Better Workplaces Challenge Cup competition highlights the most innovative HR technology startups today.
Four finalists were selected from over 150 initial submissions. They will go on to make their last pitch to a panel of judges as well as an audience of investors, leading HR professionals, fellow innovators and the media. The pitch fest will be held June 14 at the SHRM Annual Conference & Expo 2022 (SHRM22) in New Orleans, and the winner will be announced from the SHRM22 Main Stage by SHRM Chief Knowledge Officer Alex Alonso, Ph.D., SHRM-SCP.
Here's a look at one of the finalists, Inclusivv, based in Atlanta.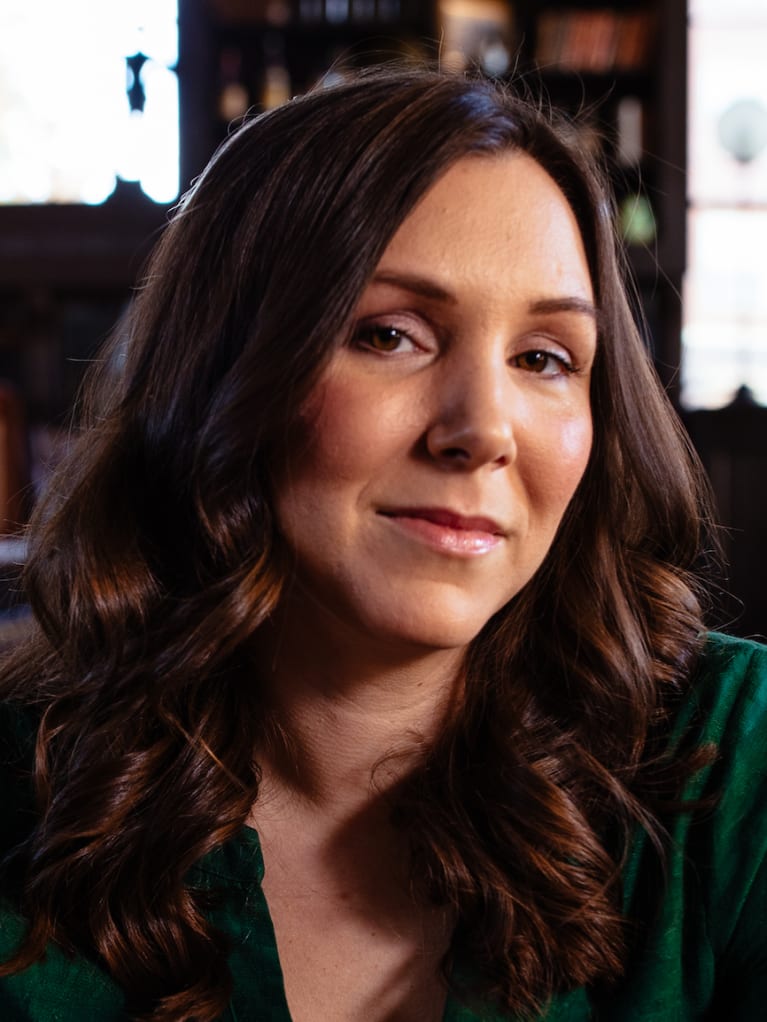 Jenn Graham, founder and CEO of Inclusivv, spoke with SHRM Online about the product and how it improves work and the practice of human resources.
SHRM Online: What does your product do?
Graham: Inclusivv is a technology platform that brings people together for courageous conversations.
Our conversation design process combines thorough research, psychology and the power of storytelling and follows a simple but powerful framework for hosting small group conversations: three big questions, one voice at a time, and equal time to share. 
The Inclusivv conversation library includes 60 topics and 12 pre-packaged series such as Inclusion and Belonging, Equity, Leadership, Wellbeing and Sustainability.
With a highly scalable model, Inclusivv serves individuals, small businesses, nonprofits, universities and large corporations.
The Inclusivv conversation platform provides a scalable solution, which includes options for host training and content subscription, plus the ability to capture valuable data, encourage follow-up actions and collect insightful stories from employee participants.
And our host training curriculum allows anyone within the organization to learn the art of conversation and build the skills and confidence to host these discussions internally, either in person or online. 
SHRM Online: How does the technology improve the workplace?
Graham: According to the World Economic Forum, shared dialogue is among the most effective tools we have for fostering inclusion. Candid conversations are a crucial part of psychological safety in the workplace. When employees are able to speak freely and know they'll be heard, they are more engaged with and committed to their work.
After just six months, Inclusivv customers have seen an increase in their employee sense of belonging by 10 percentage points, from 80 percent to 90 percent. According to Harvard Business Review, a 10,000+ employee company can save roughly $5.2 million per year if everyone feels like they belong, due to higher retention rates and increased productivity. 
A recent PwC workforce survey shows that 65 percent of employees are already discussing societal issues like climate change, racial justice, gender equity and inclusion. But with only 30 percent saying their company supports them to work effectively with people who share different views, this presents a huge opportunity.
SHRM Online: What specific HR problem does the technology solve?
Graham: Attracting and retaining talent is one of the biggest challenges facing HR professionals. While most companies have transitioned to working in remote or hybrid models, they continue to struggle with how to foster meaningful connection and create a sense of belonging.
Done right, creating a sense of belonging resides in every business unit, in every function, on every team. And that's where Inclusivv comes in. 
Inclusivv provides a library of conversation topics on a variety of themes, a platform to track participation and actions, and host training that empowers people leaders at every level of the organization to lead these courageous conversations. 
Courageous conversations amplify and equalize employee voices, shed light on otherwise hidden problems, and connect businesses with the communities they serve, resulting in happier, more engaged and more productive employees.