​Workplace inclusion is more than just a buzzword. It's become a critical component of successful organizations.
Reports show that job applicants are keeping tabs on companies' diversity, equity and inclusion (DE&I) efforts when considering a new position. And many employees have left their employers for failing to emphasize DE&I.
Yet while DE&I programs are becoming a staple of many organizations' overall missions, some companies still do not consider them integral to their success.
SHRM Online discussed the current state of DE&I in U.S. workforces with LaQuenta Jacobs, chief diversity officer of transportation company XPO Logistics Inc. in Marietta, Ga. Jacobs will participate in a panel discussion on the future of DE&I at SHRM INCLUSION 2022. The conference will take place Oct. 24-26. In-person passes are sold out, but virtual access is still available.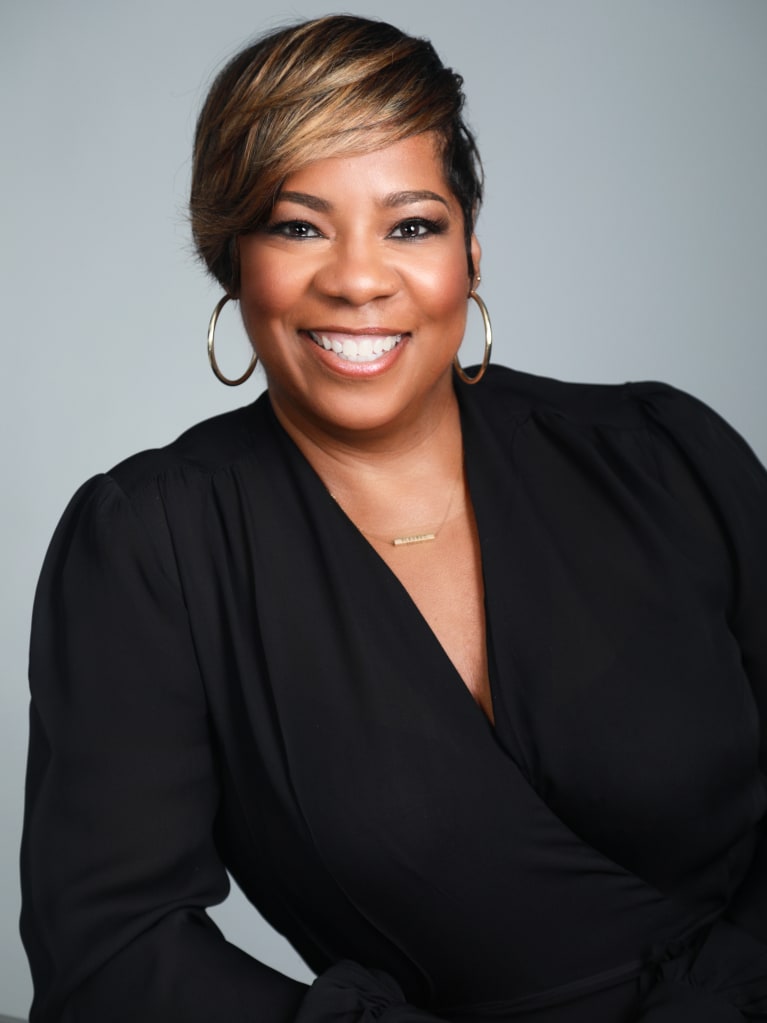 SHRM Online: More companies are making a push for workplace inclusion. What are your thoughts on the state of DE&I in U.S. workforces now?
Jacobs: With the competitive landscape of today's job market, a DE&I strategy is not just nice to have—it is now table stakes for any organization. I believe that the catalyst for increased focus on DE&I [was] a need for there to be a more strategic focus on employee value.
There is a significant business case for a DE&I strategy that is directly tied to company performance and shareholder value. More diverse companies outperform their competitors, retain their customers and increase market share. DE&I has shifted from a conversation to a strategy that can help solve business imperatives like marketing, customer interaction, community reputation, brand recognition, talent and overall revenue. Organizations now recognize that a good company culture creates the organization's brand, which directly impacts the bottom line.
It will be critically important for organizations to prioritize DE&I strategies to remain relevant in today's job market. These strategies should also be inclusive of both seen and unseen diversity that are supported through benefits programs.
SHRM Online: Inclusion, or the organizational embrace of people of all backgrounds, has been a particular area of focus for many companies. Why is inclusion needed in the workplace?
Jacobs: Inclusion in the workplace results in employees with higher job satisfaction. By building a culture of collaboration and equitable access to resources, employees gain a sense of belonging, increased opportunities for advancement and support through career development investments.
Inclusion in the workplace doesn't mean that organizations get it right 100 percent of the time. However, when there is equity and transparency in the culture, employees will support the journey forward.
SHRM Online: There has been an increased focus on belonging in the workplace. What is belonging, and why is it important?
Jacobs: At its core, a sense of belonging speaks to the human, emotional need to be an accepted member of a group, which in this instance is an organization. With this in mind, belonging is the outcome of when organizations understand the diversity of the people within the organization, drive equitable processes and create an inclusive culture.
Belonging is not a program but rather is the by-product of respectful, psychologically safe and fair cultures. When belonging is intentionally fostered in the workplace, employees feel safe—safe to raise their hand to take on more, safe to admit a mistake, safe to share their ideas and safe to collaborate. The by-product of belonging expands beyond the personal sense of acceptance to the company culture.
SHRM Online: What should CEOs keep in mind when it comes to DE&I programs?
Jacobs: DE&I needs to be championed from the top. For a company to commit to a DE&I strategy, it has to be more than a statement—more implicitly stated—in order for the organization to understand and adapt to the strategy.
The work is a continuum. You don't solve for DE&I, but over time, organizations evolve in how they effectively apply the strategy to the business. Well-funded and executive-sponsored programs yield the best results. Programs fail due to lack of support, proper resources and funding.
Lastly, the DE&I strategy should be measured like all other business strategies. There is strong evidence that more diverse workforces result in stronger performances, which aligns to greater shareholder value.