​In 2020, the killing of George Floyd sparked nationwide protests and prompted companies to rethink and invest in diversity, equity and inclusion (DE&I) efforts. However, racism continues to plague many workplaces.
A 2021 Gallup poll showed that 1 in 4 Black employees and 1 in 4 Hispanic employees in the U.S. report having been discriminated against at work in the past year. Racism can be seen explicitly, such as through co-workers sharing hateful tropes, or implicitly, such as when people of color receive lower pay for doing equal work.
SHRM Online spoke with Kim Crowder, founder and CEO of consulting firm Kim Crowder Consulting in Carmel, Ind., about how racism manifests in workplaces. Crowder, who was named by Forbes as one of the "Top Anti-Racism Educators Companies Need Now," will speak at SHRM INCLUSION 2022. The conference will take place Oct. 24-26. In-person passes are sold out, but virtual access is still available.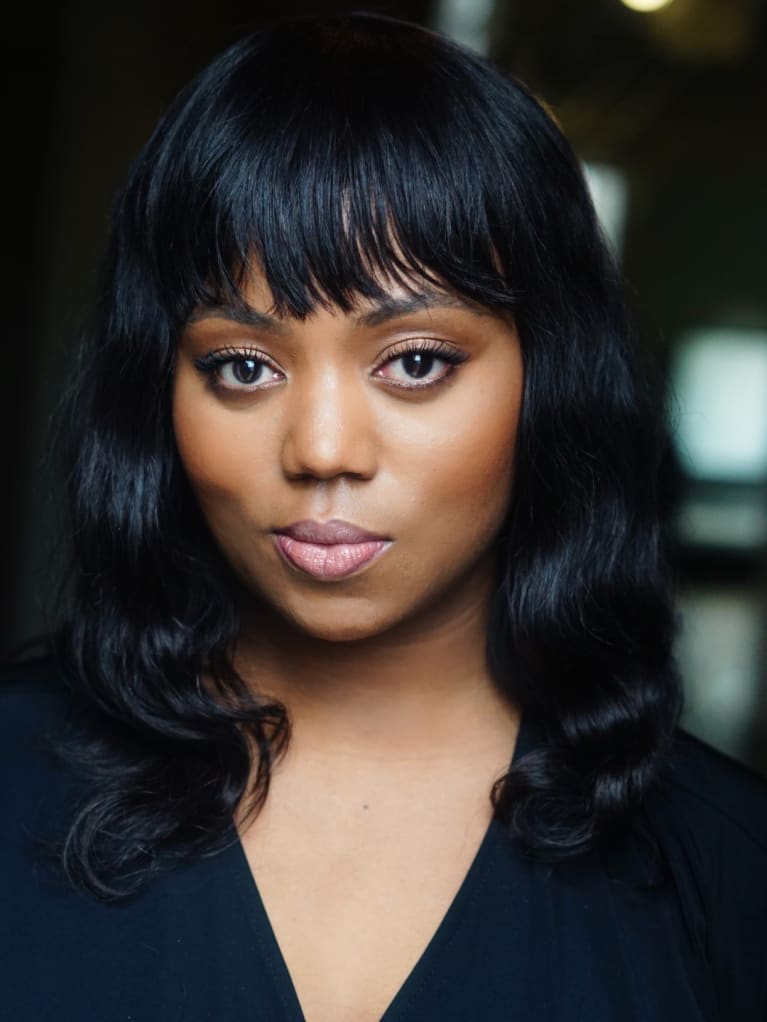 SHRM Online: What does workplace racism look like?
Crowder: Workplace racism shows up in a myriad of ways. It can look differently based on identity and whether you're looking at intersectionality and how people experience it. As a Black woman, I experience it based on race—and then you compound gender. Based on that, my experiences may be different than a Black man's experiences.
But a major way racism is experienced in the workplace is through retaliation. I don't know that we talk about retaliation enough when talking about diversity, equity and inclusion. According to the Equal Employment Opportunity Commission, retaliation claims represent most of the total charges filed.
When people do speak up and say, "this happened to me," the blowback can be so severe. It is why many people don't speak up, even though 3 out of 5 workers have witnessed or experienced some form of discrimination in the workplace, according to a study by The Harris Poll.
Performance reviews can be used as retaliation if someone does speak up. They might have received great reviews in the past, but as soon as they speak up, that job performance review has shifted. That was my experience in corporate America.
People of color have even been racialized in the way they receive recognition for good work they've done. And sometimes their hard work gets co-opted by people who are more privileged, who take the credit for that work.
I would also say racism shows up in the ways in which certain groups receive feedback. For example, Black women are less likely to receive quality feedback from managers. They often hear things like "you're too aggressive."
It's very subjective feedback in ways that are connected to cultures that are different than folks who are racialized. That culture is often built for white men to move up. We don't always understand the cultural aspects of racism in the workplace.
SHRM Online: Last month was Black Women's Equal Pay Day, representing how far into the year Black women must work to earn what white men did the previous year. What kinds of obstacles do women of color face in the workplace?
Crowder: Black women face a tremendous number of obstacles in the workplace. For example, if you must have days like Black Women's Equal Pay Day, then clearly there is a societal problem. Pay inequity is a big one. Not being seen and protected in the workplace is another.
Black women are often demonized with stereotypical language like "you're being angry" or "you're difficult" or "aggressive." That language is continuously used to put Black women in boxes and dim their personalities. If that same language was used to characterize white men, that would be looked upon as a positive trait.
There's also a very small number of women of color at the C-suite level in Fortune 100 and 500 companies. That should tell us something. And if there are women in those roles, it's typically white women. Many of these organizations claim to be diverse when, in fact, those roles have gone to white women.
If we are going to move Black women into those spaces, we must have environments that provide opportunities to thrive. Being the only one of that identity or background in that department, or in the C-suite, often means that they don't have allies. They're often trying to break ground. We saw that with [U.S. Supreme Court Associate Justice] Ketanji Brown Jackson.
SHRM Online: Could analytics help improve DE&I efforts? If so, why is it important for companies to leverage analytics when making DE&I decisions?
Crowder: Leveraging DE&I analytics is critical for any organization. But oftentimes, companies don't realize that they're analytical. My team does assessments for workplaces, and we've noticed two things: Companies are familiar with analytics but have not been optimizing them or using them as decision points. And the other thing we've noticed is that they do not know what the data means.
We worked with an organization that cycled out about 100 of their Black employees each year on average. So, their Black employees wouldn't stick around, but they didn't do anything with that data. We found that companies are not using the qualitative piece and are only looking at that data flat. They are not getting the perspectives around shifting and growing as an organization.
Companies must refer to that data to grow. They must review this information over and over.
SHRM Online: How critical is CEO support when it comes to successful DE&I programs? Can DE&I representatives do it alone?
Crowder: CEO support is interesting, depending on the company. Is it a startup? Is it family-run? All of those can factor in how that CEO support can look and the ways in which feedback is received.
CEOs can have pressure put on them when the board gets involved. Once the board is at a place where equity is a priority for them, then you might see a shift. One of the things we focus on when we decide whether to take on a new partner is seeing what that CEO support looks like.
CEOs must be aware of who they've chosen in their inner circle at the C-suite level and why. And that can be uncomfortable because that requires a high level of introspection. Who do you consider a leader? Do they have someone who is considered a person of a historically underrepresented background, particularly a woman who has been racialized? You need someone who is a leader who you look up to. White men are looked at by society as the leaders, when there are people of underrepresented backgrounds who can be that, as well.
Even though a CEO in the moment may not fully understand what needs to be changed to move equity forward, we do need CEOs who are open to the conversation on a regular basis and open to the process. They must be willing to trust their team to make those decisions so that equity can be a major part of a business's goals.