​Employers can create workplaces that welcome members of the military as they transition into civilian life, urged Omari Faulkner, president and CEO of strategic communications company Blue Fire Fed in Washington, D.C., speaking Oct. 24 during the SHRM INCLUSION 2022 conference in San Diego.
Faulkner, an active public affairs officer for the U.S. Navy Reserve, provides thought leadership to Fortune 500 companies, small businesses, universities and nonprofit organizations. He strives to ensure veterans, military families and active military members are fully integrated into the civilian workforce and culture.
"Our military community, which I call 'the military family,' is a very talent-rich pool of individuals," Faulkner said. "They are quite amazing."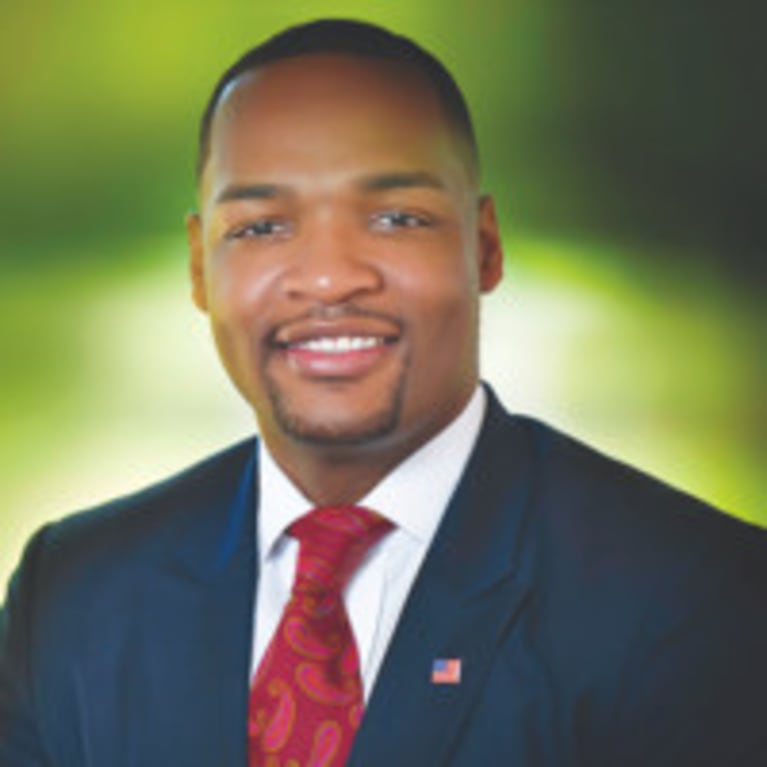 He explained that the military family includes:
Military veterans.
Active-duty service members, including reservists and the National Guard.
Military spouses, caregivers and children.
"All of these people are a part of our military family," Faulkner said. "Each of them has a different cultural perspective."
DOD Has Committed to DE&I for Years
Faulkner noted that the Department of Defense (DOD) has been ahead of the curve on diversity, equity and inclusion (DE&I) for decades:
During World War II, the racial composition of the military began to more closely resemble that of the U.S. population.
In 1948, then-President Harry Truman signed an executive order to desegregate the military.
In 1994, the DOD established the Office of Diversity Management and Equal Opportunity, which strives to create a more diverse workforce.
Faulkner also noted that:
17 percent of active Army soldiers are Hispanic, a 14-percentage-point increase from 1985.
31 percent of active-duty members belong to racial minority groups.
17 percent of active-duty personnel are women.
Faulkner said companies can draw inspiration from the DOD as it relates to DE&I.
"The U.S. military is a microcosm of American society," he said. "In my job as a public affairs officer, I've spoken with sailors who have done five tours of duty as well as … sailors who were born after 9/11. It's such a diverse force."
Misconceptions About Veterans
Faulkner outlined several valuable characteristics veterans bring to organizations, including their:
Ability to adapt.
Composure during difficult situations.
Vast training experience.
But that hasn't stopped companies from stereotyping veterans.
"There's a lot of misinformation of the value vets bring to workforce," said Kenneth Mayes, a 26-year Army veteran who now serves as an employer relations manager for the D'Aniello Institute of Veterans and Military Families at Syracuse University. Mayes attended the session. "Veterans face many barriers to employment," he said.
Research by Duke University found that veterans are widely perceived to excel in their ability to complete certain tasks, such as planning and executing operations. But organizations also bypass candidates who are veterans due to a false perception that they are less adept at tasks that rely on emotional intelligence and creativity.
Organizations have also falsely assumed that all veterans have post-traumatic stress disorder, that they are hard-nosed and mean, and that military spouses are uneducated due to the frequent moving that often comes with being in a military family.
"These stereotypes have long been debunked," Faulkner said. "They just aren't true."
The Value of ERGs
Many veterans are proud of their accomplishments, but some conceal their military experience from their colleagues due to fears of these stereotypes, Faulkner said. Creating employee resource groups (ERGs) for veterans can help them feel a sense of belonging.
ERGs also allow their co-workers to respectfully ask questions about life as a service member or veteran.
"ERGs can help veterans better understand their new organizations, which helps them transition to civilian life," Faulkner added. "Those are phenomenal programs that all organizations should have."
He also encouraged companies to:
Invest in training programs that can help veterans transitioning from the military understand their new jobs.
Draft and commit to a strategy for recruiting and retaining veterans.
Create a benefits package that appeals to veterans, such as offering more paid time off for veterans and paying them adequately.
"Our bottom line should be to better understand this community and elevate them," Faulkner said. "We should champion hiring veterans every single day."