​Chris Cavallini is a believer in second chances. He's had several of them.
He was arrested 17 times before his 18th birthday for various criminal acts, including trespassing, possession of marijuana and assault with a dangerous weapon. When Cavallini was a high school senior, a Massachusetts judge gave him an ultimatum—serve seven months in jail, or leave Boston and join the military—so at 18, he enlisted in the U.S. Navy, where he was a deep-sea diver for five years.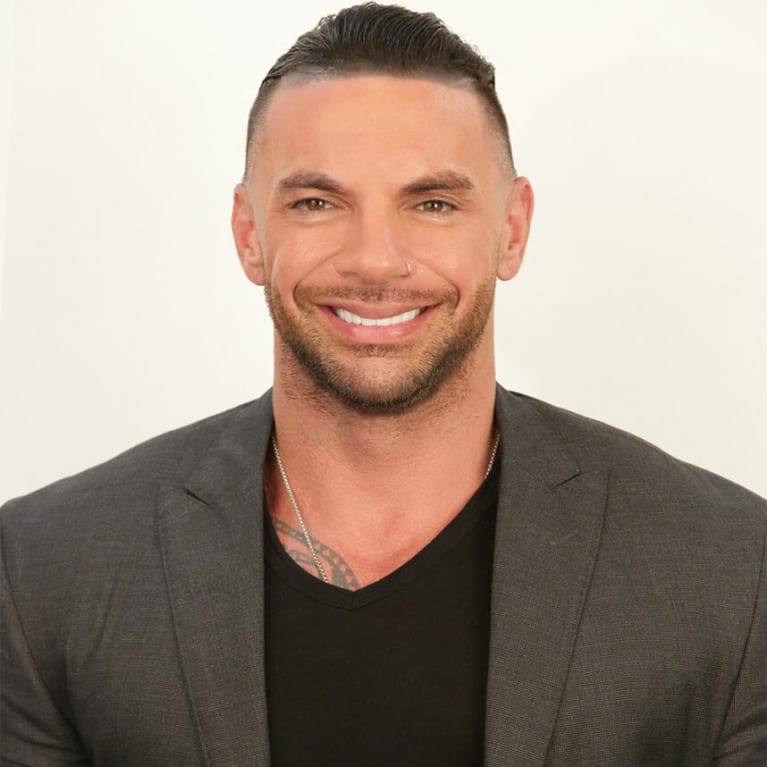 After leaving the military's structured, disciplined environment at age 23, Cavallini slipped back into old, destructive patterns, eventually selling anabolic steroids. As an adult he was arrested half a dozen times. When he started seeing people he knew going to prison, he threw himself into personal development, reading and listening to authors such as Tony Robbins, to learn how to change his circumstances.
In 2012, he founded Nutrition Solutions and today he is CEO of the multimillion-dollar lifestyle meal preparation company based in Tampa, Fla. His story has been featured by Bloomberg, Fast Company, Forbes, Inc. and various podcasts. But in 2015 he was hauled before a judge in Florida for distributing anabolic steroids three years earlier. Cavallini faced a recommended sentence of 24 months in prison—and potentially the loss of the business he had built.
On the day of his sentencing, Cavallini appeared before the judge to plead his case, supported by others who served as character witnesses in person and through letters about how he turned his life around, including working on behalf of veterans; homeless people and troubled individuals; and underprivileged children.
"The object of prison is rehabilitation," Cavallini recounted in a podcast, noting the judge decided he had accomplished that on his own. She sentenced him to a year of felony probation but he ended up serving six months.
Today, Cavallini is paying it forward. Although his company does not actively recruit people with criminal histories, 25 percent to 30 percent of his 50 employees are former felons and/or people with a history of substance use who have taken responsibility for their past actions. 
[SHRM Foundation resources on hiring people with criminal histories: Getting Talent Back to Work] 
"Some of my best employees are convicted felons," all the way up to the highest levels of the company, Cavallini said. "Our product is healthy meals, but our mission is to change lives. When [employees] have a purpose that gives them the opportunity to help people, have a better life, it gives them a sense of pride they have never experienced before."
That sense of purpose comes in part from participating in two organizationwide workouts every week, daily personal development and team community service.
"This is all part of our process to help people become a better version of [themselves]," Cavallini said.
SHRM Online spoke with Cavallini about how his company makes second-chance hiring work. Responses have been edited for brevity and clarity.
SHRM Online: You wrote in Fast Company: "To be clear, I don't give second chances to just anyone. I evaluate those with criminal records and/or a history of substance abuse on a case-by-case basis. Some acts and crimes don't warrant a second chance. The simple recipe for determining whether or not someone deserves another shot comes down to one element—whether or not that person has accepted full responsibility for their past actions."
What one piece of advice would you give an employer to help determine whether the job candidate is the right candidate?
Cavallini: If somebody has something in their history that involves hurting children or hurting animals, [that is] just nonnegotiable. What we look for is if they actually have taken responsibility [for their actions]. If they're making excuses … we don't want to hear that. [Their response] could be something as simple as, "I did this a long time ago. I was a different person then. … I make no excuses but am determined to do everything in my power to create a better life for me and my family."
SHRM Online: Do you have any kind of internship or mentoring program for employees? If so, is it different for second-chance employees?
Cavallini: They follow the same process [including onboarding] as everyone else. There is personal development every day for everyone. We have a reading list of 40 books, and an audiobook or podcast is played every day while people are working. The goal remains the same, with everyone striving for daily personal development.
There's an optional confidence-building training for everyone: They sit fully submerged in an ice bath. … I keep them in five minutes so [they] realize they're capable of so much more than the three minutes they think they're sitting in the ice bath.
SHRM Online: You wrote in Fast Company about how everyone starts their day at your organization. What does that entail?
Cavallini: Morning Muster. In the military, this is an assembly in preparation for battle. They start with a moment of silence to think about all the things they have to be grateful for [as a way] to put them in a positive mental state to attack the day. We share a "client win," reinforcing the value that each team member [brings].
We conclude with four to 10 minutes listening to a short podcast or motivational video. Before we break, we greet each other in a demonstration of respect and an opportunity to improve team cohesion. We want everybody to understand they're on the same team.
SHRM Online: What tips would you offer employers interested in hiring individuals who were formerly incarcerated?
Cavallini: The [employer's] mentality and the intent is very important. I look at it as an opportunity to give back and help people who may not get an opportunity anywhere else. Sometimes employers can make a huge mistake … and not understand this individual is going to require a little bit more love. 
If you're expecting somebody to operate at the same caliber as somebody who's never been to prison, you're going to be in for a huge surprise. A lot of them have been institutionalized for quite some time. A certain level of empathy is required for people to perform at the level you want them to perform. 
Other SHRM resources:
Connecticut 'Clean Slate' Law Erases Criminal Convictions, SHRM Online, January 2023
Workers Expect Employers to Hire People with Prior Convictions, SHRM Online, September 2022
New Initiative Helps People with Criminal Records Secure Jobs, SHRM Online, April 2022
HR More Accepting of Workers with Criminal Records, SHRM Online, May 2021
Building Better Opportunities For People with Criminal Records, SHRM Foundation