​Vanessa Hinds, director at Protiviti, a business consulting firm based in Menlo Park, Calif., wanted to grow her ability to lead and manage and strengthen her networking approach and strategy. The CEO Mentoring Initiative, she said, helped her do just that.
"I was able to get insight and direction on not only navigating workplace challenges, but tools to help me as a diverse leader and have my voice heard in the organization," Hinds said. She was among the first participants in the program the CEO Action for Diversity & Inclusion launched in October.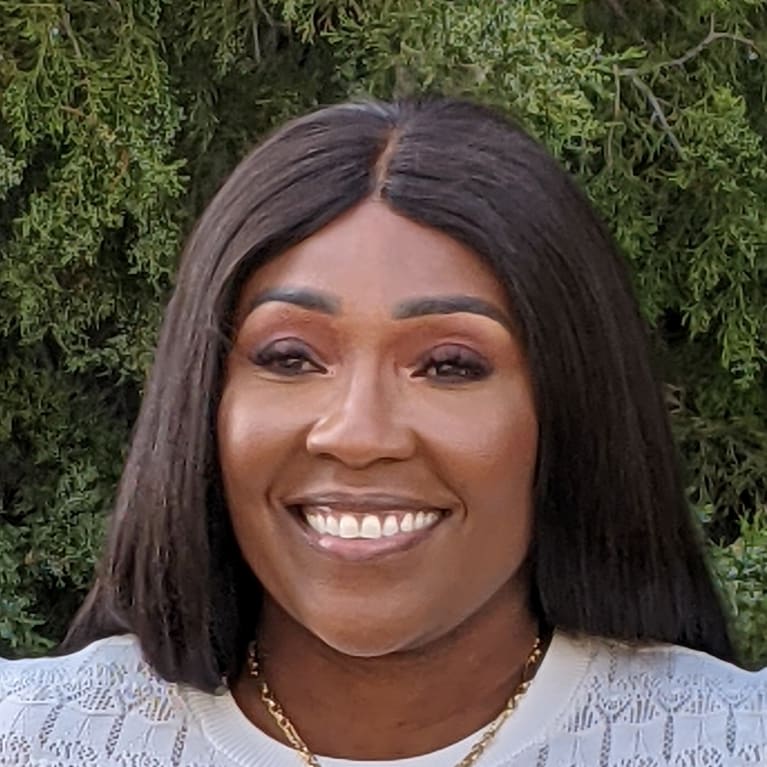 The mentoring initiative is made up of more than 2,400 signatory organizations from various U.S. industries. C-suite leaders from those companies are paired with mentees from underrepresented and diverse populations working at the director and vice president levels.
The aim is to better prepare participants to become C-suite leaders, noted Michael Fenlon, chief future of work officer at PwC, one of the signatories. It's not a substitute for sponsorship within a mentee's company, though, he added.
That said, "the value, the impact has been tremendous," Fenlon noted. "We've seen mentees pay it forward, building their own mentoring skills and coaching others."
Mentees are nominated by their employer and meet virtually in mentoring "circles" of no more than 10 mentees over six months, although they may choose, like Hinds' group did, to continue meeting informally. During the hourlong circles, the group discusses an agreed-upon topic such as executive presence/becoming an influencer, unconscious bias, imposter syndrome and intentional career mapping.
Hinds' group was made up of six women and one man and included people who are Black, Asian American, Middle Eastern and white. She liked the format, she said, "because it allowed you to get practical feedback from others who, in most cases, shared some of the same challenges."
During one of their meetings, Hinds introduced the topic of gender equality—an area of concern and confusion for her, she said.
"I remember thinking 'Well, this is probably not going to go over well,' but … [the conversation] yielded meaningful and useful strategies that I am employing to this day… I see and feel the difference, both personally and professionally."
How It Works
Mentees and mentors are matched based on their work and education history, leadership competencies and areas of interest. No one in a given circle works at the same organization. They likely are not even in the same industry or area of the country.
"What we heard loud and clear … is that there would be value and interest connecting with mentors outside their organization," Fenlon said. "The environment is intended to be candid, real, and to provide personal peer coaching and dialogue."
Working with a mentor outside of one's company "can lead to conversations you're not going to have inside your company," he said, and gives mentees an opportunity to hear from seasoned executives across a variety of sectors and geographies. It also provides a safe forum where mentees feel more comfortable asking questions, Fenlon added.
Agendas are suggested, but they're driven by participants and are specific to their priorities and interests.
"[A topic] could be related to a project you're advancing that you'd like to get suggestions on [or] building alignment around a particular initiative," he said. "It's really a dialogue, with the mentor offering perspectives from [their] own career, insights from their own experiences and also peer coaching. That's part of the coaching—learning from the experiences of others."
Geoff Curtis, executive vice president of corporate affairs for Deerfield, Ill.-based Horizon Therapeutics, mentored Hinds' group. The topics mentees chose to discuss spanned industries.
"I think [with] mentoring and coaching … you don't have to be in the same industry to have the same experiences," he said. "We'd all dealt with intentional career mapping, unconscious bias, executive presence, imposter syndrome. I shared my experience as to how intentional or unintentional I've been in mapping my future."
Curtis is currently mentoring his third cohort, which began in January.
"[Mentoring] was very important for me as I progressed throughout my career," he said. He mentors his team at Horizon Therapeutics, as well as college-level students. He is an alum of Lake Forest College in Illinois, where he works with its Gorter Family Career Advancement Center and serves on the college's board of trustees.
Curtis said his involvement with the CEO Mentoring Initiative inspired him to start a similar program with 10 female colleagues working at different levels in his company.
"We need more programming like this to prepare people for that next step in their career. It's taught me a lot," he added. "Everyone needs to do a better job … to prepare someone for future roles."
Organizations interested in participating in the CEO Mentoring Initiative must become signatories to be considered. There is no cost to join.